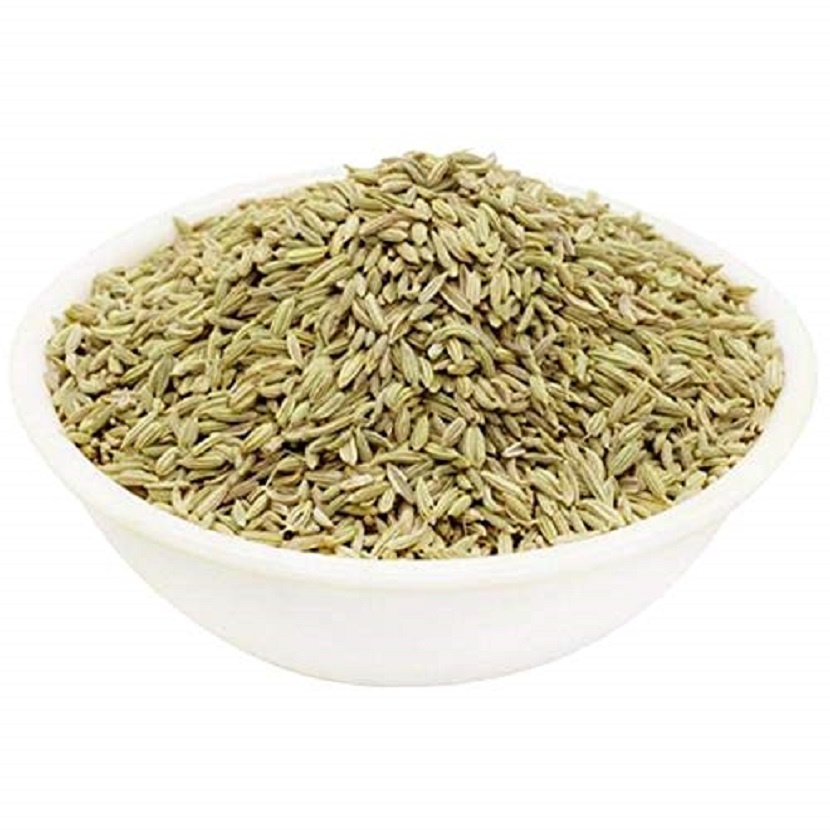 Fennel is a vegetable that may be less renowned than, zucchini or broccoli. Though, this round fall vegetable and its seeds justify being included in your routine vegetable revolution. There is no shortage of food lovers in India and they adore adding fennel seeds after having a meal. In India Green Small Fennel Seeds are called (Saunf) in Hindi. These small seeds are very helpful in digesting food after having a meal. Moreover, it is even used for medicinal and culinary usage.
As a result, India is one of the prime exporters of fennel seeds. These perfumed seeds are taken from the herb Foeniculum vulgare. It is largely grown in India and the Mediterranean areas. They are popular to have several nutritional properties.
Have a look at the prime health benefits associated with Fennel Seeds.
Nutritional Statistics Green Small Fennel Seeds
Dried fennel seeds are considered a wonderful nutrient supplier. It is having very few calories and possesses different micro and macronutrients. It is full of Vitamin C, Vitamin E, Vitamin K, Minerals – Calcium, Potassium, Zinc, Selenium, Magnesium, and Iron, Antioxidants such as polyphenols, Fiber and Organic compounds such as anethole.
Combats Bad Breath
Fennel seeds possess an aromatic essential oil with antibacterial properties that support the breath fresh. Sweet fennel seeds boost saliva secretion, which supports the killing of damaging bacteria. It is a simple and proficient home remedy for bad breath. 5 to 10 fennel seeds could assist you breathe easier.
Get Better the Digestive Health
Fennel seed essential oils endorse the production of digestive juices and enzymes, which get better digestion. Fennel seeds comprise antispasmodic and anti-inflammatory elements which include anethole, fenchone, and estragole. They are outstanding for constipation, indigestion, and bloating. To get the best result, drink fennel tea to keep your digestive system healthy and joyful. Fennel seeds control fibre as well and despite their small size. It can serve your digestive health even more.
Get Better the Looks of Skin
Fennel extract brings benefits to the skin defending it from free radical harm and increasing skin cell long life. They are loaded with minerals such as potassium, selenium, and zinc. The minerals are important for hormone balance and keeping blood oxygen levels. They are often used to cure different skin conditions which include rashes, acne, and dryness.
Fennel Seeds Made for Weight Loss
Fennel seeds are full-loaded in fibre and might serve to facilitate weight loss and hunger control. They work as diuretics and even boost metabolism. Fennel seeds merged with a strong diet and aerobics, can assist you lose weight quickly. To get the best outcome, used roasted fennel seed powder with hot water on an empty appetite. Fennel seeds are known as appetite suppressants as they assist you to stay fuller for longer due to their high fibre content. It can also assist you to achieve your weight loss goals and avoid overeating. It is one of the most admired Saunf water advantages.
Get better the Health of Liver
Fennel seeds stop liver cancer cells and boost the action of such antioxidant cells in the liver. The selenium in fennel seeds might even assist the enzyme's function better. More research is required in the area. As per the sources, these seeds might even assist to lessen urinary tract infections.
Fight with Morning Sickness
Green small fennel seeds can be used to ease the stomach and give instant relief from morning illness. Drinking fennel tea or munching fennel seeds can be helpful. Fennel seeds might even support fighting stomach gas and endorse gas expulsion. They might also support the curing of nausea. There are lots of fennel water benefits for the people.
Control Blood Pressure Level
Potassium is there in the fennel seeds which are known to neutralize the damaging effects of sodium. It is to manage blood fluid levels. It might support the control of blood pressure. As per the studies, the nitrites available in the fennel seeds may assist lower blood pressure. The presence of magnesium is also helpful in managing blood pressure.
Better for Eye Sight
The high presence of vitamin A in Fennel promises to have better vision. The anethole component available in the fennel seeds has been shown to boost the protein content of the lens, thereby slowing the cataract progression. It also supports the treatment of inflamed or watery eyes.
Decreases the Chances of Osteoporosis
Fennel has been exposed to anti-osteoporotic factors. The addition of phytoestrogens, which copy the estrogen hormone, is significant for bone health. Oestrogen defends the fractures in the bones and minerals like calcium and phosphorus strengthen the bones. Therefore, eating green fennel is perfect for bone health and cut down the possibility of osteoporosis.
Have a look at the easiest method to add Fennel Seeds to the Diet
• For 10 minutes, you can boil one teaspoon of crushed fennel seeds in 2 cups of water. Enjoy the mix after straining it.
• You can look ahead for the dry roasting 2 to 3 tablespoons of fennel seeds can be utilized as a mouth freshener.
• If you are feeding your child, you can take benefit from adding fennel seed powder to your regular diet.
Find the best quality products
If you are interested in buying the best quality fennel seeds that are high in nutrients, you can look ahead with Green Small Fennel Seeds. It is full of vitamin C, vitamin A, minerals, and fibre. A tablespoon of fennel seeds regularly can help with a diversity of issues. Though research into the perks of fennel seeds is restricted, they may benefit your health.
There are lots of manufacturers and suppliers of the product available in the market and supplying the products in various quantities. As per your requirement, you can make bulk or small orders. It is extremely easy to place your order without any difficulty. However, before placing your order, you should go through the level of reliability of the manufacturer and supplier to get the best products.